Do you want to see the Interviews I participated in?
Please scroll down to view videos.
Interviews for YOU:
Be Your Legacy!
YOU Choose – Choose YOU!
Gabriela's interviews are for YOU, the one who accepts to listen to others' opinions or perspectives, knowing that they can help you learn new ideas or lessons you have no time to live.
These interviews are for YOU, the one who thinks you are a victim in your life.
But YOU FEEL YOU ARE MORE than that.
Still, YOU KNOW YOU CAN BE MORE than you are in the present.
And YOU WANT TO BECOME THE ONE you dream of for so long.
And YOU DO THE FIRST STEP to the NEW YOU.
But you don't know HOW and WHERE to start your growth.
Smile!
You are in the right place and at the perfect time for you – NOW.
In these interviews, I share HOW and WHERE I start MY LIFE.
And HOW my perspectives helped me cross over life's obstacles with GRATITUDE.
I hope, maybe, they will help you too.
I wish you to build your life and share it with others the same way as I do.
?? ???? ??????! ?OU ?????? – ?????? ?OU!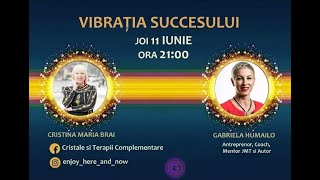 Vibration of Success 1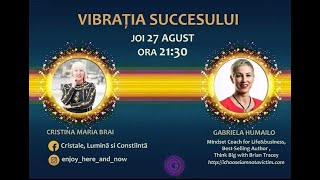 Vibration of Success 2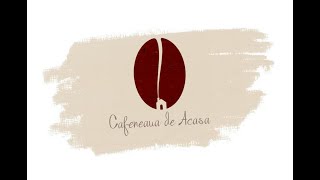 The Coffee Shop From Home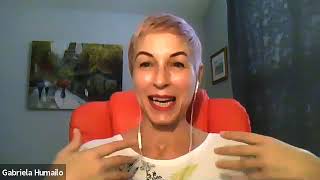 Succes și Eșec cu Gilbert Marian Costache și Gabriela Humailo
The Coffee Shop From Home

Succes și Eșec cu Gilbert Marian Costache și Gabriela Humailo
See all the other options
Audio – Podcasts
Summits
Interviews
Life Seen From My Shoes
Mentoring Programs
Blog
Donations
About Gabriela
Social
Let's Connect